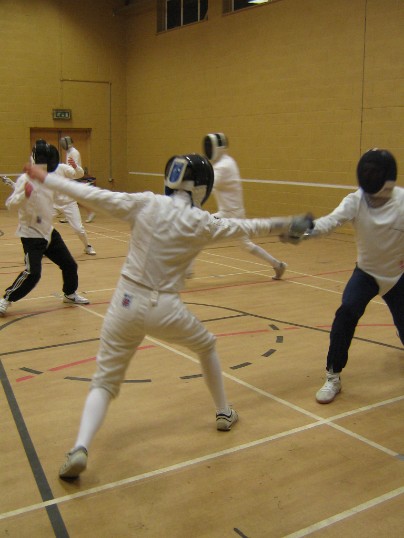 The club meets every Wednesday evening at Yarlet Preparatory School, near Stafford, from 8pm to 10pm.
New members are always welcome.
If you haven't fenced before and would like to learn, please click on the Beginners' Courses tab at the top of the page.
This is the website of Stone Fencing Club, a fun, friendly club for both beginners and more experienced fencers.
We fence all three weapons - foil, epee and sabre.