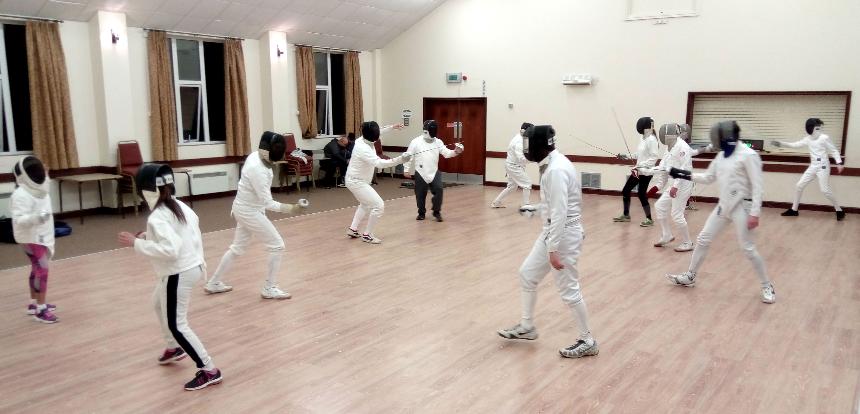 Stone Fencing Club is a community sports club for people of all levels of ability

to develop their skills in the sport of Fencing.
Modern Fencing is great fun, great exercise, and promotes great friendship.
Fencing is one of the oldest Olympic events and Stone Fencing Club offers
coaching and facilities for all three fencing weapons - Foil, Epee and Sabre.
Few other sports can offer participation from age 9 to 90,
and for men and women of all shapes and sizes.
With a little regular practice Fencing allows all to compete on equal terms.

Fed up with 'The Gym?' Fencing is a much more interesting form of exercise, and with very little risk
of the pains and strains that can come with other types of work-out.
We meet on Wednesday evenings, between 8pm and 10pm, all through the year (except for Christmas week). The club is affiliated to British Fencing, the governing body, and adheres to all modern codes of practice regarding membership, coaching and safeguarding. We have a basic and essential selection of the necessary protective clothing and equipment for loan out. So, for a period of time beginners can trial Fencing in a safe and realistic environment.
Our venue is at Meir Heath and Rough Close Village Hall
Grange Road, Stoke-on-Trent. ST3 7BH

(Click on the directions tab for more information)